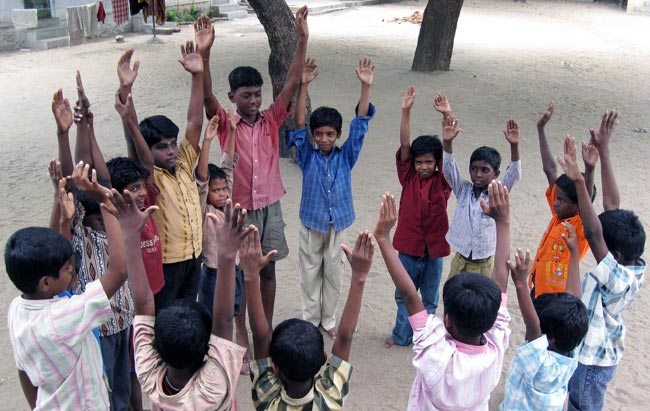 It is an indisputably known fact that the Catholic Church is a constant promoter of education for the underprivileged masses. Wherever the Church is, there one can find a school beside it. It is the church's missionary spirit that knowledge with liberating spirituality brings forth emancipation.
In line with the Mother Church precepts, the diocese of Palayamkottai runs a number of schools all over the diocese. In 1963, Rev. Fr. Arulandam in Puliampatti started a home for the orphan children in order to provide them continued education. The capacity of the home is 100 children. Those who were admitted in the home are sure that they reach their 8th std. without much trouble either financially or otherwise. In 2000, the home through the initiative by Fr. Lourduraj started to intake girl children. They are entrusted to the care of the Charles Borromeo sisters. Those wishing to join the home are to produce a non-destitute certificate from the Tashildar concerned. This is the only criteria to get admitted here. The rest the shrine bears until they finish their middle school.
Anthony's Home Apart from usual academic activities, the children are given continued assistance to better in their studies. Regular games and manual work are stressed more in order to make them healthy and responsible. They are taught every kind of soft skills. Amble place is given for them to grow and let grow freely. Folk arts, games, hobbies and indoor games are given regularly to foster in them a sense of belonging and happiness. In June first week, every year admission to the home is done. Those who lost their parents are given priority in admission. Students desiring to join the home may please contact the Parish Priest of the Shrine anytime through the year.