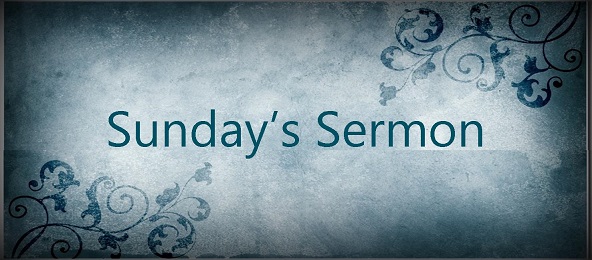 I have regularly heard from people returning from overseas travel that "You realize how lucky we are in Australia". And it is true. There are so many things for us to be proud of and for which we can be thankful.
Few people here have to suffer from malnutrition; we have access to clean water; we have education and healthcare. While we may often grumble about aspects of all of these, we only need to look to places as close as the Pacific Island and New Guinea to see that we are very fortunate in all that we have.
Over and above the prosperity that we have is the relative peace and quiet that we enjoy. Sure, we have our issues with crime but our law and order agencies are efficiently facing up to them.
Australia is one of the few places on earth where its citizens look forward to growing old and becoming 60 so they can get a SENIORS CARD that entitles them to cheap movie tickets; and big discounts at IGA on Thursdays; and a whole range of benefits. In many countries growing old is feared as they do not have MEDICARE nor the provisions of CENTRELINK like we do in Australia.
We should therefore rejoice and be grateful for what we have.
Our nation is built on the sweat and blood and even life of many volunteers. On this occasion we must acknowledge all those who share time and talent and even wealth to make life better and happier to a lot of people; and to a lot of communities in Australia and overseas. We should therefore give thanks for the commitment of so many.
We are a generous people with everything we can share… our history trained us to be resilient and to be tough and to be pliant and to be responsive to any challenge and adversity. We survive our challenges and trials because we are Australians. So we must rightly stop and give thanks to God for the incredible gift we have in being people of this country. But as Christian Australians there is something more required.
In the gospel we hear that Jesus' ministry begins in Galilee and makes his home in Capernaum following the arrest of John. There he calls the fishermen from the Sea of Galilee and people start coming to him from Galilee, the Decapolis (10 gentile cities east of Jordan) as well as from Jerusalem and Judea. His ministry of calling disciples, teaching, proclamation, and healing was for all people—a sign to the Matthean communities that Jesus' ministry was for Jew and Gentile alike, for the entire world.
Christ began a mission for the whole world, a mission which the Church continues today. Sometimes our vision can become too small and we can sit in our comfortable country, in our church and we can forget the universal nature of our mission.
We can fail to make Christ a real part of this nation and the world. There are calls everyday to secularize our society; to dumb down our values and our heritage. As time goes by there are fewer and fewer signs that Christ is important.
When we are aware of our universal mission to make Christ visible, our vision expands beyond the small group who gather on Sundays, beyond ourselves, and we begin to reach out in our country, our neighbourhood and to the far reaches of the earth. We see the great purpose of Christ in the salvation of the world and the exciting adventure in mission which is ours.
Yes let us rejoice in the gift of our nation. Let us too rejoice in the gift of our faith and let us strive to make that faith visible.